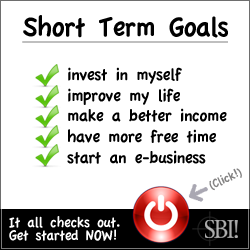 Five Sneaky Ways to Exercise Fifteen Minutes a Day without Realizing you're Exercising
Exercise becomes an afterthought when our schedules get busy. Don't fret though. You can still squeeze exercise into your day in small intervals. Once these tricks become an integral part of your day, you won't even know that you're doing them. Some you may already know and some may be new, but all of the activities are helpful in revving up the metabolism.
1. Park and walk
Everyone wants to park close to the grocery store or the mall entrance. To sneak in a little physical activity, the next time you visit one of these places, park as far away as you can. Carrying groceries or shopping bags to your car gives your arms a workout as well as your heart.
2. Take the stairs
Stair climbing strengthens the muscles of the legs and the derriere. At work or any place that has a flight of stairs, use them. Riding the escalator is cheating even if you walk the steps. When you have climbed the stairs on a regular basis it's time for a challenge to the routine. Take the steps two at a time to lengthen your stride and stretch those legs. Only hold on to the railing for balance.
3. Smell the roses
If you want to build lean muscle and get in shape, try working out in your yard. With proper form, shoveling, digging, and weeding will work muscles that you never knew you had. It doesn't take long either. Breathe in when you grab the weeds. Exhale when you pull them out of the ground with all your might.
4. Desk aerobics
Sitting at your desk is no longer a passive thing. Your chair doubles as a piece of exercise equipment. To begin, practice perfect posture. Sit with your back straight away from the chair. Pull your abdominal muscles in. This is the posture you should maintain to avoid lower back strain and to strengthen the abdominal muscles. While you are typing on your keyboard, sit flush with the back of the chair for support. Take off your shoes and raise your legs in the bent position. At the same time, straighten both legs out until they are almost parallel with the desk. Do not lock your knees, but squeeze your quadriceps muscles as you raise and lower your legs back to the start position. This is a leg lift office- style. A few minutes a day and you'll feel refreshed and energized in no time.
5. Put your back into it
Yes, here it is—housework. There is something we can do around the house every day to keep it looking presentable and us in shape. Sweeping the floors works the oblique abdominal muscles. Make sure you switch hands to work both sides of your body. Dusting all areas of your home, high and low, gives your back a good stretch. The best household chore is cleaning the bathrooms. Scrubbing works the shoulders and upper back. To get the maximum benefit from your household circuit routine do not rest between chores. The heart rate will stay elevated that way.

When a lengthy workout is not possible, smaller intervals of activity still produce healthy benefits. Combining all of these tips will provide you with that daily workout you thought you didn't have time for. Even if you find a regular time to exercise keep up with these tricks for an extra shot of energy.

Transformation Kit - 90 Days to your best body ever - for moms.
Check out some good Fitness Products
.
50 Simple & Sensible Weight Loss Tips