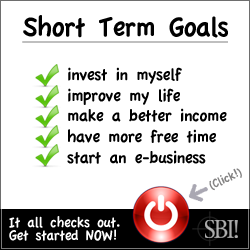 Busy Kids - Keeping Your Kids Busy While You Work at Home
Help! You've got a deadline to meet, a big project to handle and just at that time your kids forget how to entertain themselves and want Mommy's attention all the time. Busy kids however, will keep themselves engaged and out of your hair while you get your work done. Here are some practical tips:
Get your Priorities Upfront
Let's face it. You chose to work from home mainly because you wanted to spend more time with the kids. You need to remind yourself that your kids are your priority, when other things compete for attention in your life. Working at home with kids in the house is all about finding a balance between your work as a Mom and the work you are doing from your home office.
Give a Play-Break Reward
It helps to break your work down into one- or two-hour chunks followed by a fun-with-Mum activity with your kids. After a concentrated spell of work, reward them for their patience with a play-break (and treat yourself too!) Let them know that Mommy needs to work for a little while. Set a timer for younger kids or let older kids know how long you will work – and stick to the time. Promise them something fun afterwards - play their favorite game, take a trip to the park, do a craft together, let them help you bake a batch of cookies. Then be sure to keep your word. This is very important. If you don't follow through on your promise, your children will not believe you the next time you promise a treat. Your word will lose its power.
Create Some Hug-n-Snuggle time
Sometimes a child that keeps running to you just needs a quick hug or snuggle and some reassurance that he's still the most important thing in the world to you. Spend those 5 or 10 minutes with him and he may be satisfied and play by himself the rest of the afternoon.
Make a Play Date for your Kids
You can trade play dates with moms in your friends' circle, neighbourhood or child's class. Arrange for your kids to spend some time in a friend's house, or invite a friend over. These play dates give you some peace and quiet when your child is over at a friend's house so you can concentrate on your work. when a friend comes over for a play date at your home, your child is busy and this gives you a chance to work better at home. Keep a few snacks handy for those hunger-times and get some work done while the children focus on each other and not on you.
Get a Helper or Sitter
At a crunch, you can hire a sitter or ask a friend or grandma to keep your child entertained for some hours while you finish that urgent work.
if you know you are going to work in your office the entire time and don't mind the occasional interruption, consider getting a mother's helper This is usually an older child that you hire for a few dollars an hour to play with your kids, fix them little snacks etc.
Start a 'Fun Treasure-Box'
Create a treasure box of fun activities that kids can do by themselves. Simple crafts, coloring books, special toys they don't get to play with any other time and even a few DVDs are all good choices for the treasure box.
When you can't get a sitter or play date and nothing else will work, take out the treasure box as a last resort. Just keep one thing in mind – the treasure box must be seen as very special, or it will cease to work for you. Make it clear that your kids are only allowed to play with things in the treasure box only if they will let you work.
Now that you have a few tricks up your sleeve, you as a Work at Home Mom with busy kids should be able to meet that deadline with confidence.