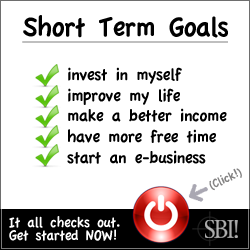 Walking the WAHM Tightrope – Balancing Work and Family
Sometimes, being a work at home mom can feel like walking on a tight-rope! Balancing your work-time and you family-time can almost feel overwhelming, but it can be done. As a WAHM you are ahead of the game. The following are some tips to help keep you balanced – and sane!
You have the ability to set your own hours, so take advantage of that right now. If you can handle some tasks at "odd hours", you will have more family time during the day. Are you a morning person? If so, try to get up an hour before your family to take advantage of some "quiet time" to focus on your business; night owls can take care of emails and other administrative tasks after they have put their children to bed.
If you pick your children up from school, use the time you spend waiting for them to get out of class to return customer phone calls. A wireless headset for your cell phone will allow you to keep your hands on the wheel and your eyes on the road if you make calls while driving.
During the week, when schedules are busiest, plan speedy dinners. Let your kids help out in the kitchen while you cook – you'll be spending time together and teaching them skills they will need. There are plenty of cookbooks out there dedicated to "kid friendly recipes" if you need some inspiration on what to make.
Blend family time and work time by getting your children involved in your business. Smaller children can affix the stamps or mailing labels; older children can help hang flyers; and teenagers can take on some administrative tasks such as data entry.
Set aside some time each day to spend with your children with no distractions. You don't have to go anywhere special; the time can be spent reading a book or playing a game. The point is just to let your children know that they come first, and the business comes second. Remember – you became a work at home mom so you could spend time with your family. Don't forget to take some time out to enjoy them!