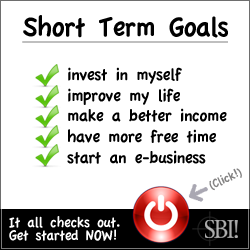 Work at Home Mom Stress
When you work from home there still aren't enough hours in the day to get things done. Deadlines for projects hang over your head and dinner still has to be made. Your clients depend on you and so does you family.
When you are a work at home mom, it's hard to separate work from family life. Not only are you working out of the place where you live, but, depending on the nature of your business, you may not have to leave your home all day. If you run an online business, you could be running a load of laundry or fixing lunch between business teleconferences. This can be good… and bad.
The dividing line can get smudged for work at home moms. To eliminate the tug at the elbow from your little one, solutions need to be found to restore that line between the business and the family. Separation is important to your sanity and to reducing work related stress.
Assess the current situation. If you use your dining room as your base of operations, you may want to consider alternative options. If the dining room still gets used for dinner or other projects then it is not exclusively your office, so you are uprooted several times each day, for meals. That isn't effective, and it isn't a comfortable working environment.
The home office needs a room with a door where you can be apart from the rest of the house. A den or a garage can be converted into office space that is exclusive to your business. I have a friend whose office is the laundry room, just because it has a door! When that is not an option, set up shop in your bedroom. One side of the room can be your office. You won't be able to meet with clients in your bedroom, but if the business is an online venture, that is not a requirement anyway.
Organization is the next step. A messy desk is not a sign of an uncluttered mind. Everything needs to have its place. If you worked in an office, your boss would not stand for a messy work space. You are the boss now, so don't stand for it either.
A basket with separate compartments will help to organize the odds and ends on your desk. You can keep rubber stamps, letters, invoices, pens, pencils, and the like in here. If you need to, use a label maker to designate which space is for what.
Have a separate telephone line. In your office space, all calls should be for business. You don't want one of the kids answering a business call or picking up the phone while you are on a conference call.
This also goes for the printer and the computer. If it is shared by the family, then sensitive material could be compromised by other users. You don't want to go looking for the laptop only to find out that your husband took it to work.
A calendar or date planner will help you to keep business appointments and deadlines straight. You can coordinate your business calendar with the family calendar so that there are no conflicts. On the business calendar, cross out the dates when you have family events planned.
If you have to, hire a sitter on the days that you have the most work to do in the office. As a work at home mom you control your schedule. Having a sitter keeps the kids away from your office (and, with a good sitter, having fun). Someone else is caring for them so you don't have to worry.
Mixing business with family in the home setting can be a major source of stress. Keeping the business side of your life organized and separate though inside your home is crucial to success in both areas.
Check out some good Fitness Products
.