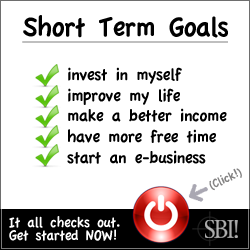 Stress and Exercise
If you are a mom then you've dealt with stress at some point. The problem with stress is how to make it go away. Maybe exercise is the answer to your stress problem.
Exercise and stress are related. Seeing my clothes dangle off of the treadmill in my bedroom (which is now used as a drying rack) is stressful, but that's not what I'm talking about. Exercise can reduce the amount of stress in your life. Let's see how.
When we are under stress, the body secretes a hormone called cortisol. Cortisol has been shown to help the body store fat and not let it go. As we worry, we get bigger. Stress busters inhibit this hormone from being secreted.
One such stress buster is exercise. Exercise keeps the body running like a well-oiled machine. Doing it daily helps our bodies to age slower than the biological clock. We look and feel younger despite our busy schedules. Moms everywhere would love that.
Exercise release endorphins. Endorphins make you feel good. The more you exercise, the more your mood will lighten. Blood pressure lowers and more oxygen reaches the brain. Some people find better solutions to their stressful situations while walking on the treadmill or using the elliptical trainer.
These are byproducts of exercise that are sometimes more beneficial than the reasons we were exercising in the first place. Exercise decreases incidence of depression without medication. Working out with a partner doubles the benefits. Not only do you get in shape but you can share a laugh with someone else who understands you.
Our bodies become stronger and fit. Slipping on those size eight jeans after having a baby the year before can reduce a lot of stress. But exercise is not limited to the gym. Romantic aerobics can benefit the body and combat stress. Sex releases endorphins throughout the body without having to drive across town to the gym.
Exercising with your kids can help everyone's stress level. Use a walk around the neighborhood to discuss issues that are on your child's mind. Working through his/her problem won't leave room for you to think about yours. It may even give you a few ideas about how to deal with your own stress. Helping others does put our situations in perspective.
Confidence is a part of a healthy mind and body. When moms are confident in themselves they cope with stress better because they believe that they can. Exercise increases confidence. Health improves, disease is curtailed, and your outlook changes.
There is a connection between stress and exercise. The latter can bring down the levels of the former. Put on those sneakers and get moving!
Check out some good Fitness Products
.