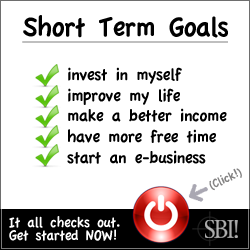 Red And Blue Breakfast Parfaits Recipe
What You Need:

2 (6 oz.) containers of low fat strawberry yogurt 1 C of fresh blueberries 1 C of honey cluster cereal

How to Make It:

Place the yogurt into a mixing bowl. Fold in the blueberries. Divide the yogurt mixture between two drinking glasses. Top each parfait with 1/2 C of the cereal mixture.

Makes 2 parfaits

Let your children create their own favorite parfaits by using different flavors of yogurt and different fresh fruits. Not only is this a healthy way to start their day but itís a great breakfast for the kids to fix for Mom and Dad.

Preparation Time: approximately 10 minutes Total Time: approximately 10 minutes
... cook for 5 minutes or until heated through. Cut the French rolls in half lengthwise. Cut the slices of ...
Cool Cottage Cheese Salad Recipe
... the cinnamon and stir well. Makes 4 servings This delicious little salad is a great beginner s salad for ...
A Peach Of A Yogurt Cup Recipe
... breakfast. This is a quick and easy breakfast idea they can put together to surprise Mom and Dad on a ...
... Make It: Pour the milk and water into 2 bowls. Add 3 tbsp of the dry oatmeal to each bowl. Microwave the ...
... saucepan and place the pan over medium heat. Stir in the ham and corn and bring the soup to a boil. Once ...