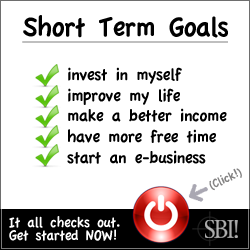 Rainbow Posies Recipe
What You Need:

1 (18 oz.) pkg. refrigerated sugar cookie dough 4 shades of colored sugar 20 pastel mint candy drops

How to Make It:

Preset the oven to 350 degrees allowing it to preheat. Cover a cookie sheet with parchment paper. Remove the cookie dough and separate into 20 cookies. Place a cookie onto a cutting board and cut into 4 wedges. Roll each wedge in a different colored sugar. Place the wedges on the cookie sheet to form flower petals. Continue with the remaining cookies in this same manner. Place the cookies at least 1 inch apart on the sheet. Bake the cookies for 15 minutes or until the edges are just turning brown. Remove the cookies and press 1 mint, point down, into the middle of each cookie. Allow the cookies to cool on the cookie sheet for 1 minute then move to wire racks to cool completely.

Makes 20 cookies

You donít have to limit the kids to just 4 colors. Coloring sugar is easy and the kids will have a ball choosing different food coloring to make their pretty posies. Let them use their imagination to create cookies that are bright, pretty and are a lot of fun to eat.

Preparation Time: approximately 30 minutes Baking Time: approximately 15 minutes Total Time: approximately 45 minutes
All Time Favorite Mac And Cheese Recipe
... themselves. It s much healthier than the boxed macaroni and cheese and tastes a lot better too. Trying ...
Peanut Butter Caterpillars Recipe
... them to form a caterpillar. Use a little peanut butter to attach 2 chocolate chips to each top cracker ...
Red And Blue Breakfast Parfaits Recipe
... fresh blueberries 1 C of honey cluster cereal How to Make It: Place the yogurt into a mixing bowl. Fold ...
... coloring they wish. Show them how the frosting can change from a light color to a dark color with just ...
Pepperoni Pizza Pizzazz Recipe
... biscuits into 10 individual biscuits and then separate each biscuit into 4 pieces. Place the biscuits ...