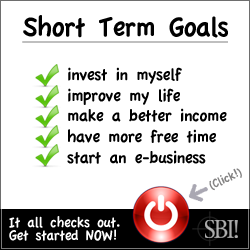 Peanut Butter Caterpillars Recipe
What You Need:

28 miniature round peanut butter filled crackers 2 tbsp creamy peanut butter 8 miniature semisweet chocolate chips 8 (1 in) pieces of black licorice 32 miniature candy coated baking chips Red decorating gel

How to Make It:

Spread one side of 24 crackers with a little peanut butter. Stack 6 crackers together peanut butter sides up so that the peanut butter holds the crackers together. Place the cracker that has no peanut butter on it on the very top. Lay the stacks of crackers on their sides and carefully twist them to form a caterpillar. Use a little peanut butter to attach 2 chocolate chips to each top cracker to make eyes. Stick 2 pieces of the licorice behind the first cracker into the peanut butter to make antennae. Attach the candy baking bits with peanut butter to make legs. Use the red decorating gel to form a mouth.

Makes 4 caterpillars

These are fun little snacks that any child can make. Let them create a playground of caterpillars by smashing up some chocolate cookies for dirt and coloring some coconut green for the grass. Add an apple to center for the caterpillars to play around.

Preparation Time: approximately 30 minutes Total Time: approximately 30 minutes
Alfredo Bacon And Pasta Recipe
... Be sure to teach your children kitchen safety. Remind them of hot water, sharp knives and hot cooking ...
All Time Favorite Mac And Cheese Recipe
... children to eat more vegetables? Have them add in a 10 oz. pouch of frozen broccoli and cheese sauce. ...
... together well. Top with your favorite dressing before eating. Makes 1 salad Kids love to be silly and ...
Cool Cottage Cheese Salad Recipe
... This delicious little salad is a great beginner s salad for children to make. At first you might need ...
... halves. Top with the sunflower top. Makes 8 sandwiches If you re teaching your daughter how to cook this ...