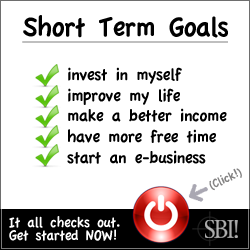 Give me dreams.
Give me the roseate hue of sunrise on the clouds.
The silver of stardust in the velvet blue sky.
The eager hope in a youthful face.
The spirit to tackle problems unknown.
The fire in the heart, the joy in the soul.
Give me these … I'd take them all
Rather than the dull clods of reality
that keep me fixed in status quo.
Give me make-believe.
The mischievous pranks of an elfin sprite.
The daring exploits of Captain Midnight.
Give me walks on the planets with Mr. Spock
Or the bold and brave world of Wonder Woman.
Far better these, than the dreary tread of habit
Leading time apace into one more day that's gone,
With nothing accomplished, nothing done.
Give me romance.
The tenderness of a loved one's touch;
Stars spangled on a princess' dress
A prince of men, handsome and loving
And happily-ever-aftering.
Far better these, than hurtful words
Abuses, curses, blood and tears
Cold indifference, trembling fears.
Give me music.
The melody that calls to mind
The whisper of wind on mountain pine
That soothes you by its lilting sound
Or lifts you up like an eagle proud.
I'd rather have these than the noise and shriek
The mad frenzy of today's sound… the dull drugged rhythm
of the stoned ---or raucous voices raised up to enflame.
Give me dance.
The liquid grace of a swan poised for flight.
The breathless wonder of a pirouette,
the leaps and lifts, the synchrony
Of dancers floating butterfly-light on air.
Give me these, than vulgar gyrations
'mid psychedelic lights and ear-shattering din.
Give me friendship.
The uncritical mindset that accept you as you are
The faith and trust that tells you you'll go far…
The happy times, the laughter and the chatter
Companionship that understands when you want to be alone.
I'd rather have a few friends like these
Than a hundred smooth-tongued flatterers
That tell me what I want to hear, when they need me,
And leave me flat when things go wrong and I need them.
Give me life.
For there must be more to life than
back-and-forthing
nine-to-five-ing
and conniving
penny-pinching
money-splurging
ladder-climbing
order-giving
and all the humdrum nitty-gritty of everyday living.
Give me the pulsing, throbbing, heady excitement
of climbing the mountain
and crossing the sea;
The uncertainty of new discovery---
The hopes, the fears, the dreams.
Yes, were I bereft of all the world has to give,
I would still dare to dream… and breathe life into my dreams.

Poems on Dreams/ Success/ Reaching High

Poems on Change/ Decisions
Poems for a Dad

Poems on Friends

Poems on Children

Poems on God