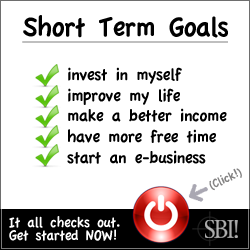 Web Design Business
The internet has become a big money making business. Small business owners can reach people across the country and around the world to let them know what they have to offer. The link they have to these prospective customers is their website.

From small businesses to big corporations, websites are a key to marketing any business. The website must be user friendly as well as professional-looking to catch the eye of potential customers. These businesses will look to a skilled web designer to help them accomplish this, and they're oftentimes willing to pay big bucks to get it.
What skills and tools are needed to become a Web Designer?
To become a Web designer, you should consider getting some training for web design, whether it's from an online course or from your local college. The courses cover everything you need to know about designing websites, such as html codes, site scripts and shopping carts. There are many self taught designers who make a great living but if you hope to attract high-end clients, they'll expect you to have an understanding of design that really only comes through a complete education.

Once you have taken a web design course, you could volunteer to design a few sites for your family/friends, local businesses and churches and anyone you know in the community. It will help you gain some experience and learn from any mistakes before taking on your first client. Not to mention, it will build your professional portfolio.

A good Web designer has patience and good customer relation skills. You will be working closely with your clients to develop their ideal websites. Creating dreams can be challenging, at times, and communication is essential to having happy customers.

To start your own web design business, you will need to have a good computer with high speed internet and design software. Your professional website is also of obvious importance. It will showcase your skill and sense of style to your clients. If they like what they see from your site, they will be more willing to hire you to design theirs.
Web design is the perfect combination of business and creativity for many. If you enjoy the process and like to work with others to see their vision come to reality, pursue it!
You might be interested in the Web Design articles and Website Building Tutorial.
Moms: Home Based Business Ideas