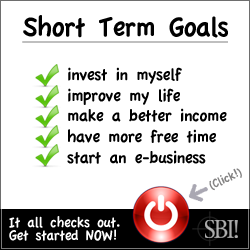 Starting Your Own Candle Business
There are a few different ways that you can start a candle business. There are many Direct sales companies which give you the freedom of running your own business while they supply the candles. If you prefer you can always make your own and start your own business from scratch.
What skills are helpful?
If you're doing it from scratch, you'll probably want to learn the process of heating, scenting and pouring wax from someone with some experience.

If you opt for the direct sales approach more than likely you will be doing home parties as a selling technique so you will need to be comfortable with a room full of people and being the center of attention.
What tools are needed?
If you are beginning your candle business through a direct sales company you will probably be required to purchase one of their kits. Your kit will provide you with enough merchandise to get you started.

If you are making your own candles, you will need wax (there is bees wax or paraffin), molds, scents, wicks, dyes and something to melt the wax down in such as a pan.
How do you get started?
A good first step is setting up your website so that you can begin to build an online presence. Once your website is up and running you can start marketing yourself. Candles can easily be marketed offline by giving them out as gifts or renting a booth at a local craft fair and showing them there.

Online it can be a little trickier especially if you have joined a direct sales business where the competition is stiff but if you begin networking with people (join some message boards or forums) and building up personal relationships soon you will find that people are coming to you to purchase candles.

It's also a good idea to have some business cards printed up so that you have them available to hand out; you never know when they can come in handy. Flyers can also be used to market yourself offline. Post them at local grocery stores, the library, etc.

Building a candle business is going to take time especially if you have chosen to make the candles yourself. Just remember that a good business isn't born overnight, it takes time. Set daily and weekly goals for your business and celebrate the small triumphs. Don't let a setback or an unmet goal keep you from reaching your full potential.
Candle Related Links
Moms: Home Based Business Ideas