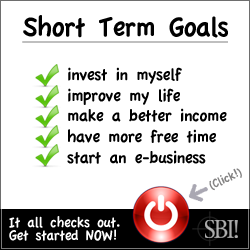 Medical Transcription Business
A Medical Transcriptionist takes a physician's dictated notes and types them up to be put in the patient's medical file. When you consider how many patients any given doctor sees in a day you can just imagine the high demand there is for the services of an MT professional.
What skills and tools are needed to become a Medical Transcriptionist?
If you're interested in starting a business like this, you will need to find a good Medical Transcription Course at your local college or at an online school. The schooling is important, because you must be familiar with the medical terminology that physicians use on a daily basis and you won't get work without it.
These training programs are usually fairly expensive but the good news is that you will come out with the skills and equipment that you need to move ahead.

Once you have obtained training, the next step is to decide whether you are interested in doing sub-contractor work for established MT companies or if you would like to strike out on your own and pursue your own clients.
Sub-contracting is an attractive option since you can focus on the work and not have to do all the marketing yourself. However, if you do decide to go it alone, you want to set up your own website to market your services, have a professional resume and cover letter created and come up with a plan to reach your intended clients. Your website should list your training, rates, the school you attended and any transcription experience you may have already as well as a little bio about who you are.
You may do best to market yourself locally first and then reach out into a wider market as you develop your clientele and gain valuable referrals from existing clients.
Will technology ever make the Medical Transcriptionist Job obsolete?
Possibly, but not in the near future. Despite the advances in technology and computer generated transcription programs, the field is still far from being automated and doctors and medical facilities all over the world continue to grow in their demand for trained transcriptionists.
A business as an MT is appealing for those desiring a home based career. While you are working on deadlines you do have a lot of freedom in determining your work hours. We wish you luck if you decide to move ahead towards a career in medical transcription.
The Benefits of Starting a Medical Transcription Business
Low start up costs - Your biggest investment may be in your education and even that's reasonable for the return you can make on your investment. Other than that you won't require much money and your overhead and supplies will be minimal.


Set your own hours - Work evenings, mornings, or during the day. As long as you meet your turn-around-times, it's up to you when you work.


Low Advertisement Costs - A medical transcription business will grow through word-of-mouth marketing and is also easily marketed with simple flyers and business cards.


Great Earning Potential - A successful medical transcription service can earn anywhere from $20,000 per year (for a part time one person service) to over $200,000 per year for a full medical transcription service. How much you'll earn will be dependent on a number of factors, but there is potential for a decent income.


Flexibility - Expand and grow the business when you like, hire people to help you, work from home, work mainly online or locally - this business allows you a lot of flexibility and choice.


Exciting Career - You'll learn medical terms and get a better understanding of how the human body works. You'll regularly transcribe a variety of reports and learn about diseases, cures, and medical findings. An added benefit for many MTs is that when they go visit their family doctor they feel more able to communicate and understand what all those medical terms mean. this gives you a great sense of empowerment when it comes to your own health.


Prestigious Career - You'll make great contacts and often become friends with many physicians. This usually comes with many extra perks such as great holiday bonuses. You'll learn a valuable career skill for life and a lucrative profession you can feel proud of.
The Step-by-Step Guide To Medical Transcription at Home eBook will provide you with step-by-step instructions, resources and inside information to start your own medical transcription business from home.
Medical Transcription: A Top Career Choice
Have you been thinking about a career in medical transcription? What's holding you back?
Medical transcription is a great career choice which allows you the flexibility to work from home while earning a good living and having full career control. As a medical transcriptionist your work will be interesting and vary every day. You'll build relationships with doctors and other medical staff. You'll have a career that's rewarding and exciting. There are also many different choices for work.
You can choose to work from home for a national online company or for a local company. You can choose to work at a local hospital or doctor's office. Or you can choose to start your own home based medical transcription business.
Your clients can be local or you can choose to have national clients or both. The possibilities for medical transcription job choices are endless. Medical transcription is a business where you really do have full control of your earnings and growth.
And there is no shortage of medical transcription jobs in sight, so you can be sure this will be a long-term profitable career. With so many great opportunities for medical transcriptionist it's no wonder the US Department of Labor predicts "employment of medical transcriptionists is projected to grow faster than average for all occupations through 2014."
Grab your The Step-by-Step Guide To Medical Transcription at Home eBook - Step-by-step instructions, resources and inside information to start your own medical transcription business from home.
Start A Medical Transcription At Home Career
Article by the Author of The Step-by-Step Guide To Medical Transcription at Home eBook
As a medical transcriptionist, I do get asked several times a month, how I got started in this business. So many people nowadays want to work from home, especially mothers with young children. That's the primary reason I started my home business ten years ago, so I could be there for my daughter. I didn't want someone else taking care of her after school instead of me.
It's really not hard to start a medical transcription business. The start-up costs are low compared to many other home-based businesses.
You need a form of education, via home study courses or by attending your local community college. You do NOT need a degree in medical transcription to start a business either. In a short amount of time, usually nine months or less, you can be working from the comfort of your own home, just like me.
You will need some equipment, such as a computer, a printer, a transcriber, and some reference books. All of which can be purchased second hand if need be. The latest and greatest equipment is not necessary to get started.
Now, there are some special skills you will need, outside of the education, which include:
Excellent grammar skills
Good Listening Skills,
Basic computer skills with a word processing program
Research Skills
Ability to type – your speed will increase with experience
Must be detail oriented
Ability to work on your own
Ability to maintain work deadlines and be a self-motivator
You will also need some computer programs such as a medical spellchecker and a word expander utility to cut down on the amount of actual typing you do. Some programs, such as Microsoft Word® include this type of utility. It is the best invention by far, in my opinion.
Basic bookkeeping is necessary, but not difficult. A good bookkeeper is great to have when it comes to taxes and advising you about saving money with tax deductions for your business.
Medical transcription is usually paid by the amount of work transcribed. Therefore, it is quite normal to charge your clients by the line. If you charge 13 cents per line and type 200 lines per hour, (this is a very comfortable speed to type) your hourly rate would end up being about $26.00.
Being self-employed does have some pitfalls. One must consider, as with any home based business, that once you become self-employed you are responsible for securing your own health insurance, and putting away money for retirement.
However, there are many positive things about being self-employed, as I'm sure you can imagine. For me, what I love the most, is the flexibility I have with my time. If I want to work late in the day I can, and if I want to work early in the morning, that's up to me. Running a home-based medical transcription business is a lot of fun.
Medical transcription is not for everyone, and it is important before venturing in to any business that you weigh up the pros and cons of it all and do what is best for your situation.
The Step-by-Step Guide To Medical Transcription at Home eBook
Moms: Home Based Business Ideas