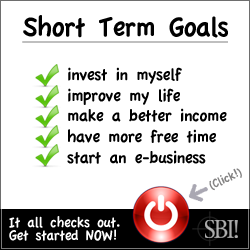 Juicing for Health
Have you ever heard someone speak about the value of eating raw foods? There is an unfortunate impression held by some that raw foods are for vegans and vegetarians only. We hope this article will open your eyes to the value of juicing fresh fruit and vegetables as a simple way of making raw food a part of your daily diet.
It is no secret that we need to eat more fresh vegetables and fruits. What isn't as well known is that we stand to benefit far more from a raw veggie than one that has been cooked. The closer we come to eating fresh produce straight from the ground, vine or tree – the greater the nutritional value.
Why is that? Vegetables and fruits contain enzymes that help our bodies with digestion. When we cook them, these enzymes begin to break down and they're no longer useful to our bodies in that way and our bodies have to pick up the slack, providing our own enzymes for the digestion process. Cooked foods take more time and more energy to digest.
If you consume more raw foods, your body can benefit from the full nutritional value and live enzymes. The food is digested sooner, delivering more energy and letting the body use its important resources for needed repairs rather than working so hard at the digestion process.
Our busy lifestyles resist a raw good diet. It takes more time to prepare and consume raw foods on a regular basis. Juicing can become the hero in this situation. You will still have to buy and clean fresh fruits and vegetables, but beyond that there is little need for further preparation.
Get started. Buy a good juicer. It is worth the cost to spend a little more than the minimum as you'll be putting this kitchen appliance through a daily or even twice daily work out. Look for a unit that cleans easily.
Find a good local farmer's market and plan to pick up fresh ingredients a couple of times a week. If you can, choose organic produce. Always wash all ingredients very well before juicing.
Look online for 'juicing recipes'. Start out with some simple fruit and vegetable combinations and slowly build up to consuming more green combinations with fewer fruits for the best results.
Transformation Kit - 90 Days to your best body ever - for moms.
Check out some good Fitness Products
.