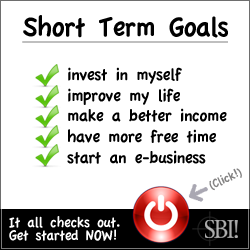 How to Teach Kids to Save Money
It is never too early to introduce your children to money. They need to know the proper way to receive, spend, and save money. Start today and teach your kids the value of a dollar.
Parents need to agree on how to handle the issue of money in the household. Kids learn from watching their parents. If there are money issues in the home, include the children in the discussions for learning purposes. If you are fighting constantly about debt, we recommend that you get credit counseling or financial help so you won't pass the issues onto your children.
There are several ways that kids may receive money. On birthdays and holidays like Christmas, money is given as a gift. Teach your child that money is valued by always helping them to write and send "thank you" cards for every gift of money received – or make a "thank you" phone call. This will not only teach that a gift of money is to be appreciated, it also teaches respect.
As kids get older, parents may opt for an allowance. The exact age when an allowance should be given is up to the individual parent, of course. Parents may enforce rules pertaining to how the allowance is spent, or issue it as "fun money".
Become discerning about purchases made for children. If they don't need a new toy or you can't afford it, explain this to them. There is no endless fountain of money—they must learn to save in order to buy.
When a child is old enough to understand that money is needed to purchase items from the store, you are safe to teach them about saving money. Children that are learning how to count money in school will find it fascinating to count real money at home. Take the time to show your kids each monetary unit, coins and bills.
The next step is to explain how to accumulate money. Ask your kids what they would buy if they could. Ask your child how much money they currently have. Your child should be old enough to add and subtract so that they can do the math to find out how much money they still need to be able to purchase the item.
As parents, we need to stick to our guns. Don't give in and supplement your child's earned money with your own so that they can buy their item of choice. Providing a cushion sends the wrong message.
Teach your children how to manage money as soon as they are able to understand the concept. Learning to save will establish a healthy respect for money in your child's mind.
Check out Living on a Dime ebooks for more great tips on living better, saving money and getting out of debt.